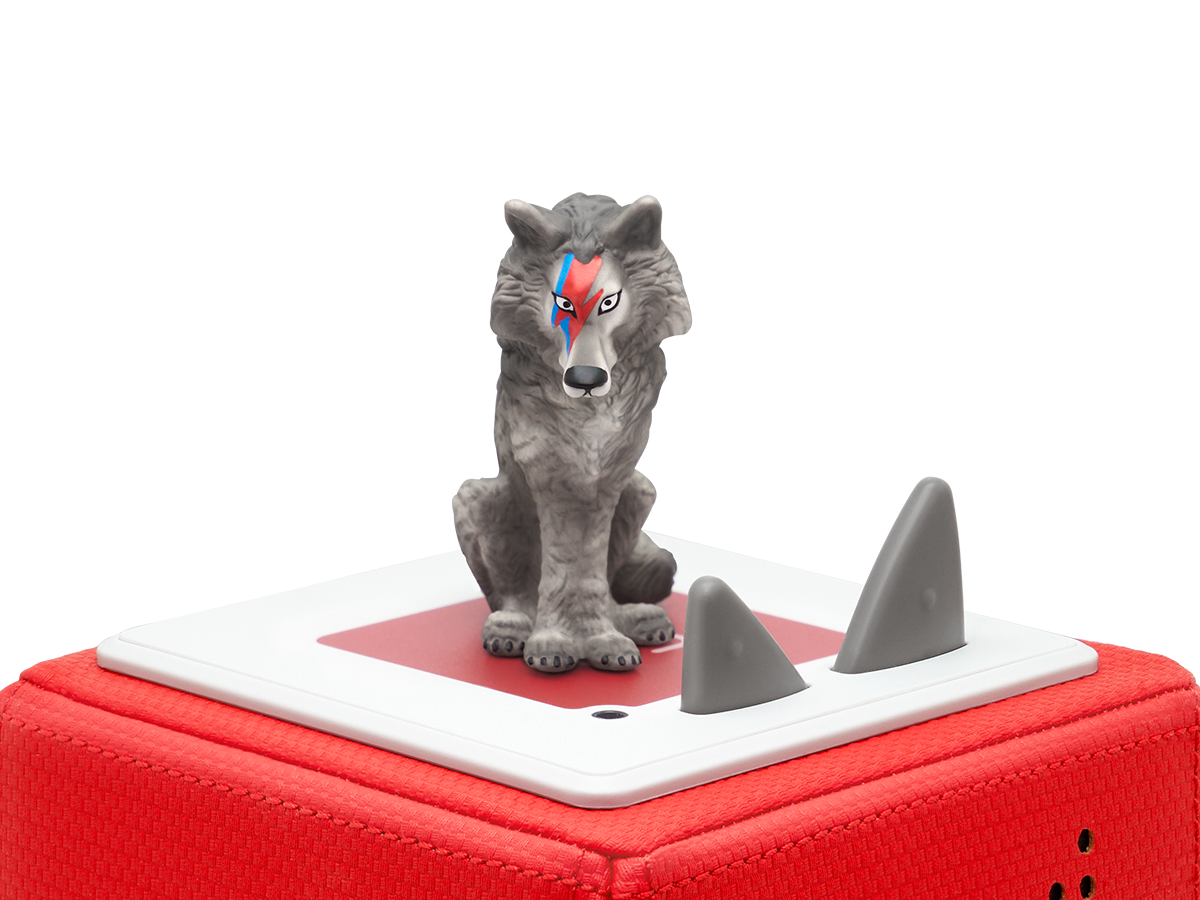 This beautiful symphonic fairy tale for children comes alive with narration by the legendary David Bowie, recorded in 1978 and made exciting and current in the form of a Tonie.
The narrator tells the children's story of Peter and the Wolf while the orchestra illustrates it. A combination of music and storytelling on this double bill will delight children and parents alike in this musical adventure by the Philadelphia Orchestra.
List of titles
Introduction and Royal March of the Lion
Hens and Cocks
Wild Asses
Tortoises
The Elephant
Kangaroos
Aquarium
Personages with Long Ears
The Cuckoo in the Heart of the Woods
Aviary
Pianists
Fossils
The Swan
Final
Running Time
approx. 57 minutes
Accessories
Booklet, instructions
Speakers
David Bowie (Narrator), Eugene Ormandy (Conductor), Philadelphia Orchestra, Sergei Prokofiev (Composer), Leonard Bernstein (Narrator and Conductor), New York Philharmonic Orchestra, Ruth Segal & Naomi Segal (Piano), Camille Saint-Saëns (Composer)
Note
WARNING! Not suitable for children under 36 months. Choking hazard. Small parts. Toniebox required for use. Wi-Fi connection required for initial setup.