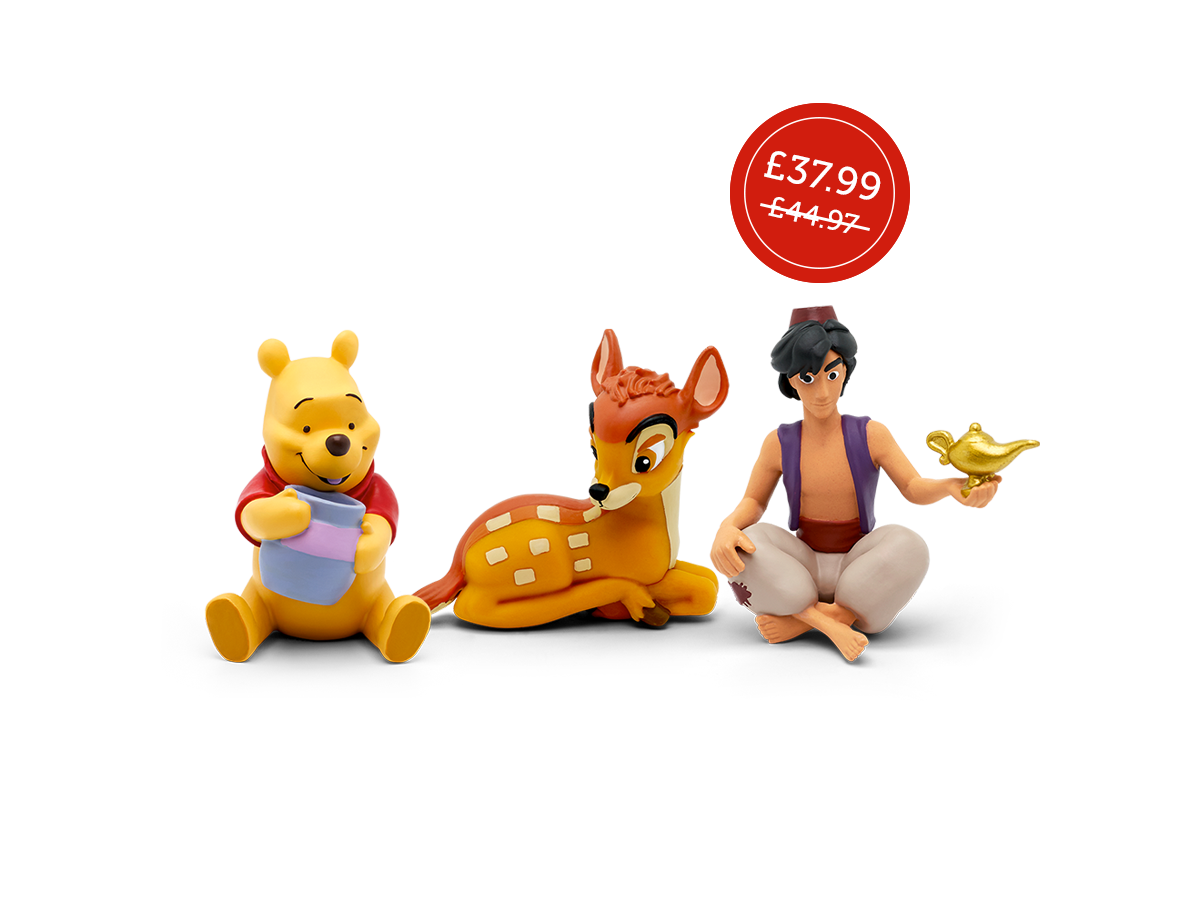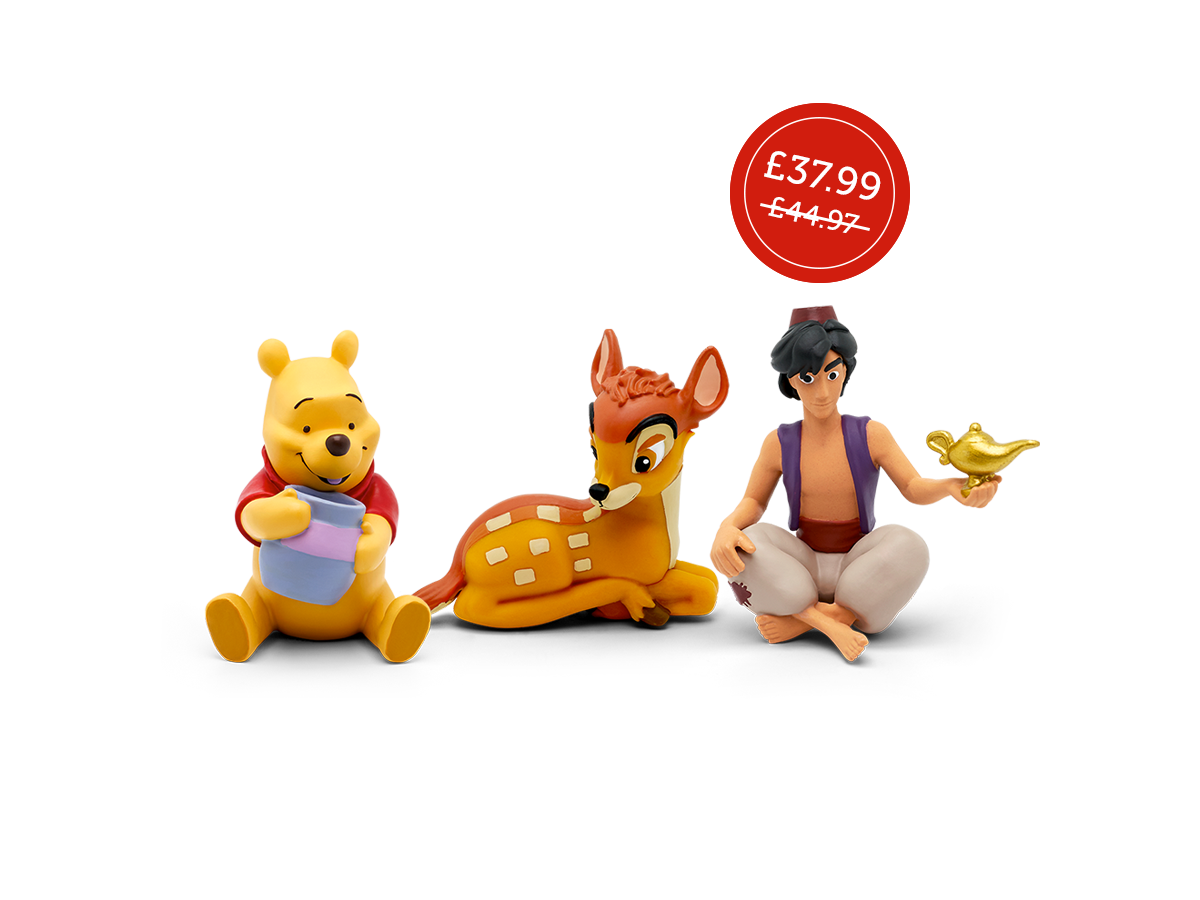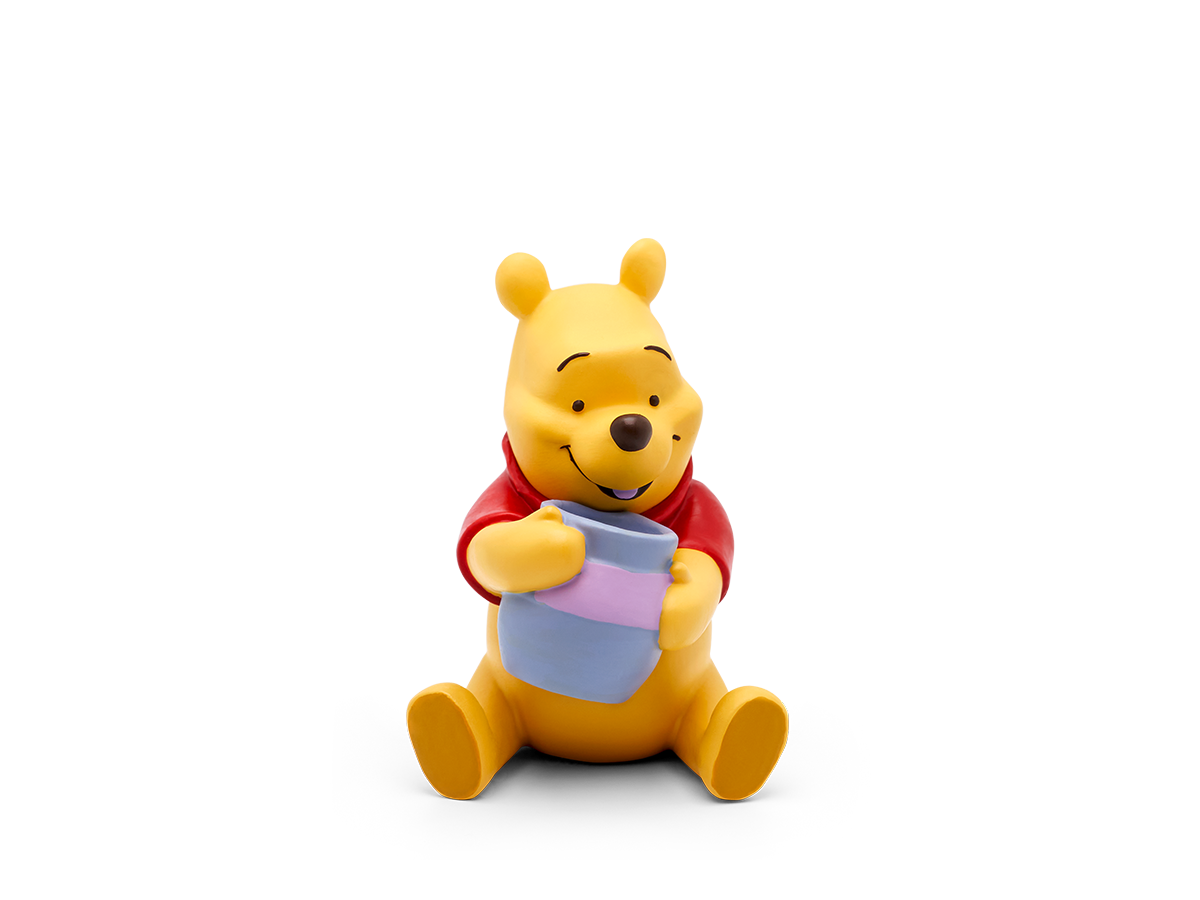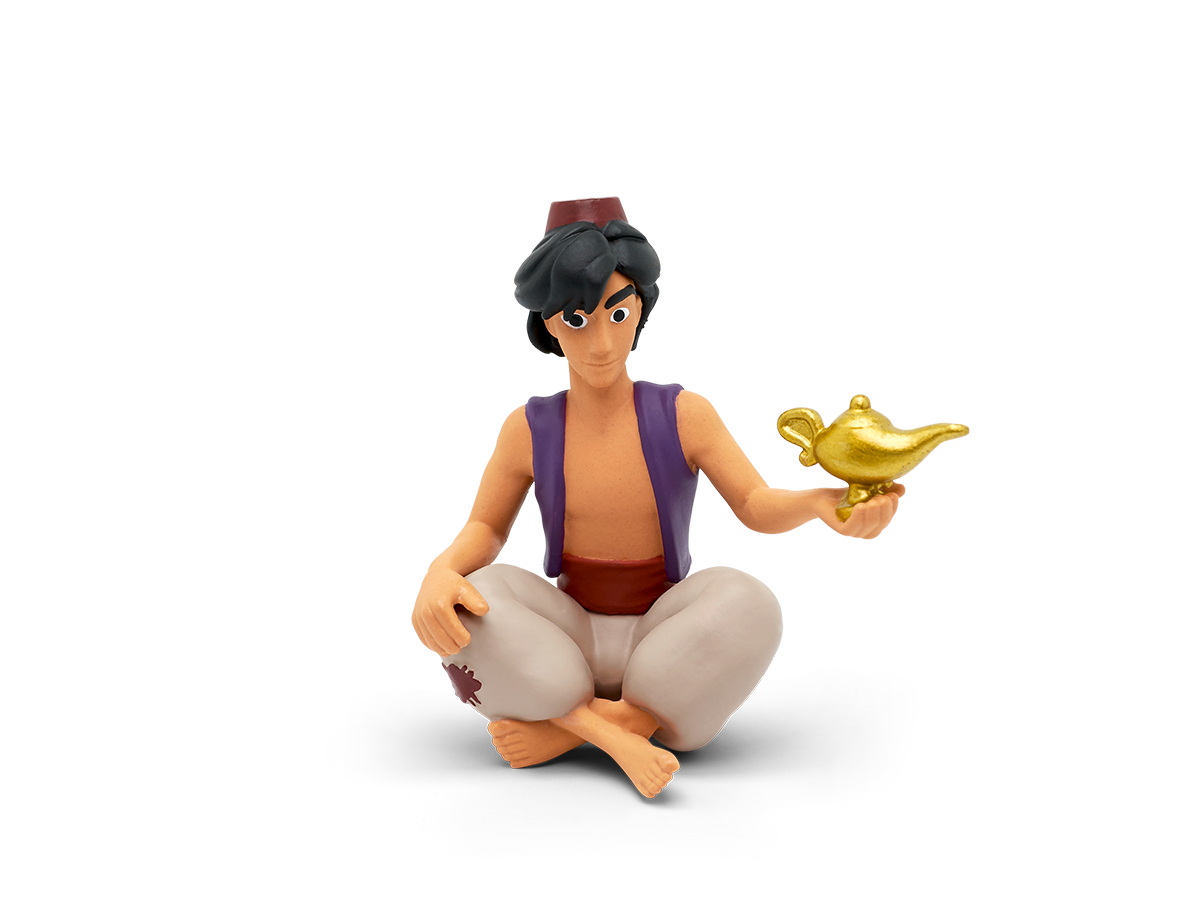 Disney Adventure Tonie Collection
Enjoy the magical world of Disney with the Aladdin, Bambi and Winnie the Pooh Tonies. Discover the classic stories of mystery, adventure and friendship in these timeless Tonies classics.
Aladdin
Enjoy the enchanting tale of Aladdin, an Arabian street urchin, who finds a magic lamp containing a genie, disguises himself as a wealthy prince and tries to impress the Sultan to win the hand of his daughter, the beautiful Princess Jasmine.
Disney's Aladdin takes us on a magical adventure fraught with danger, challenges and life lessons, where good triumphs over bad and love conquers all. Who can resist the excitement of a flying carpet, a magic lamp and a genie who grants wishes?!
Running time: approx. 28 minutes
Bambi
In this Disney classic, Bambi is a young fawn who joins his new friends, a rabbit named Thumper and a skunk named Flower, in exploring his forest home. He is chosen to become the next prince of the forest like his father. While growing up, he learns about friendship, love and how to protect his near and dear ones.
Running time: approx. 40 minutes
Winnie the Pooh
Little ones will delight at this all time classic written by A.A Milne, marvelous Winnie- the- Pooh. With the tales and adventures of this loveable bear living in the hundred acre wood with his friends Christopher Robin, Piglet, Rabbit, Eeyore and Owl and his endless quest for honey!
Running time: approx. 32 minutes
*Promo codes cannot be used on bundles
List of titles
Bambi
Love Is a Song
Little April Shower
Let's Sing a Gay Little Spring Song
Looking for Romance (I Bring You a Song)
Aladdin
A whole new world
One jump ahead
Friend like me
Prince Ali
Winnie the Pooh
Little Black Rain Cloud
Rumply in My Tumbly
Up, Down and Touch the Ground
Winnie the Pooh and the Honey Tree
Winnie the Pooh and the Blustery Day
Winnie the Pooh and Tigger Too
Running Time
approx. 100 minutes
Accessories
Booklet, instructions
Note
WARNING! Not suitable for children under 36 months. Choking hazard. Small parts. 2.4 GHz Wi-Fi required. Partial returns not possible.