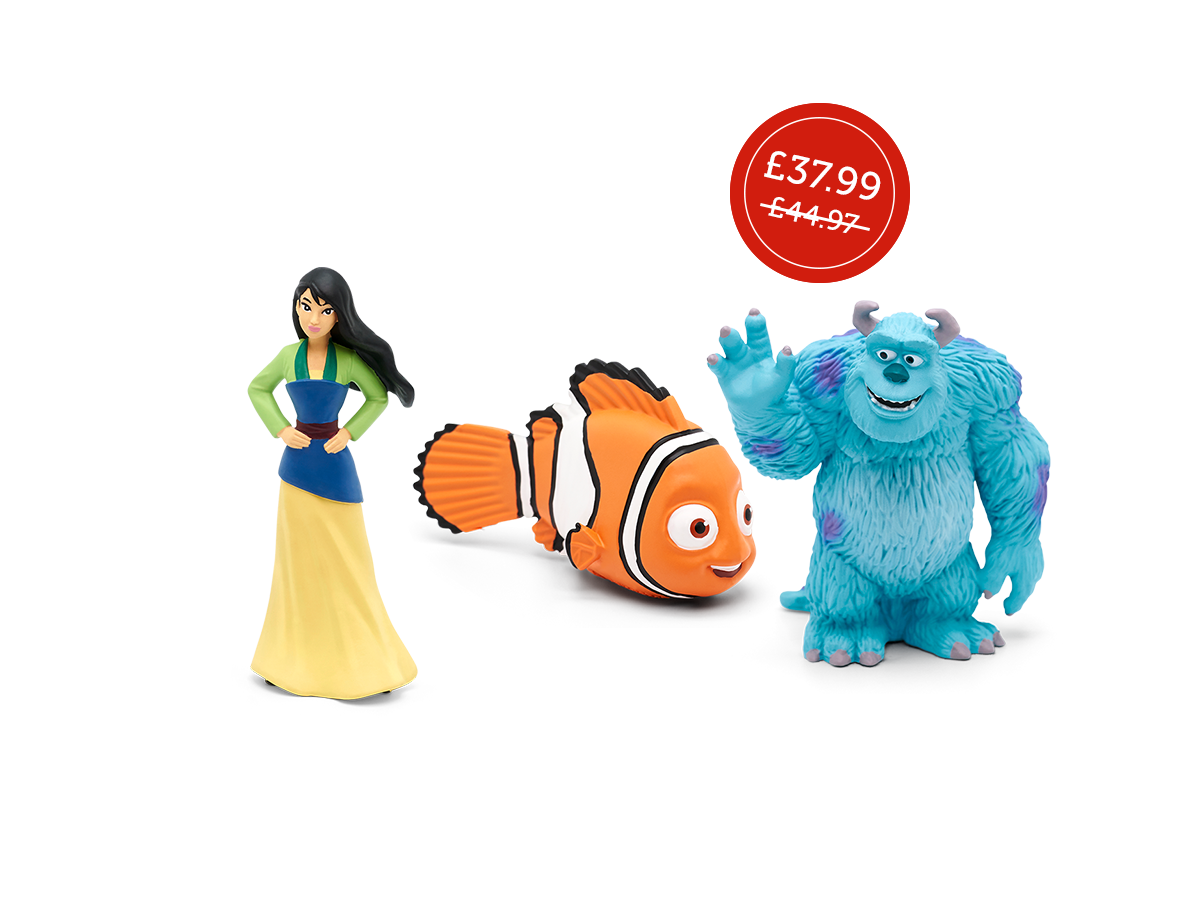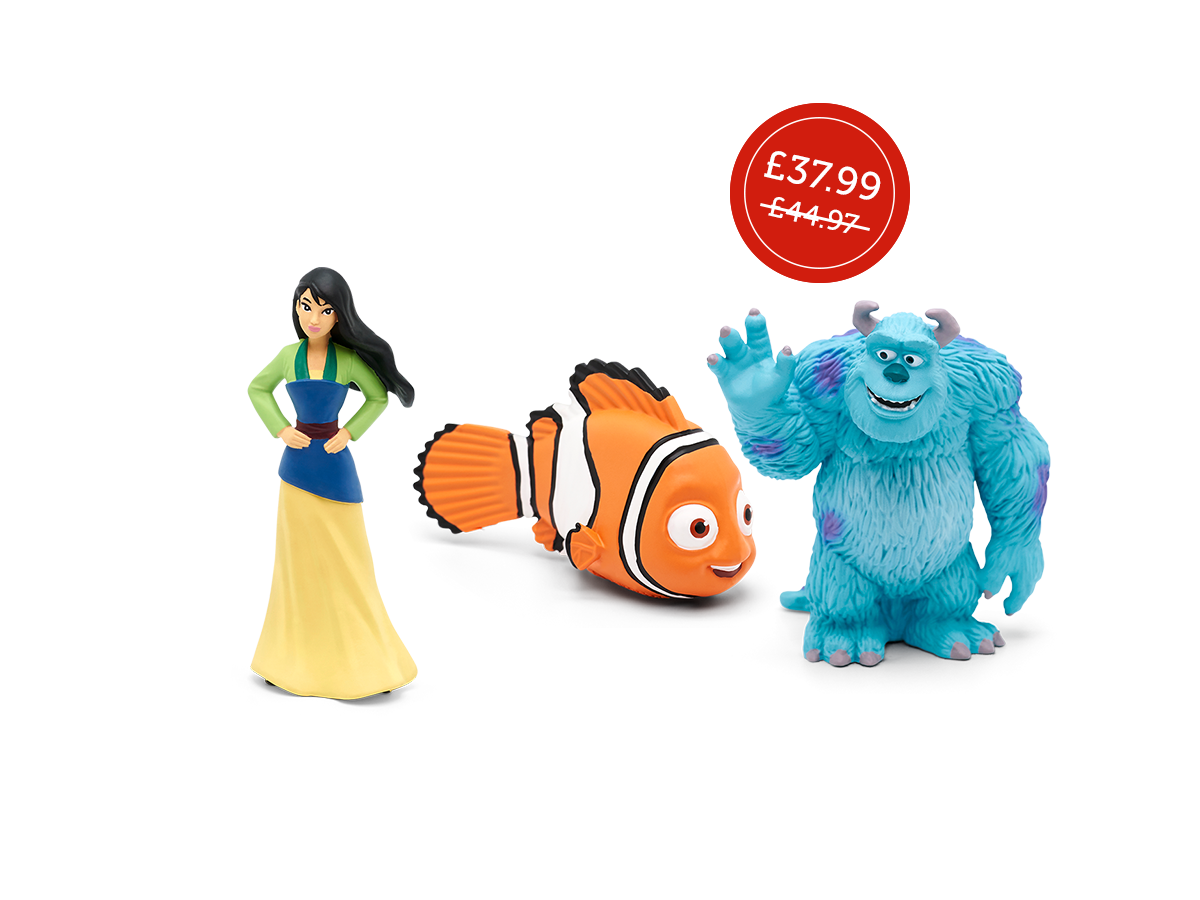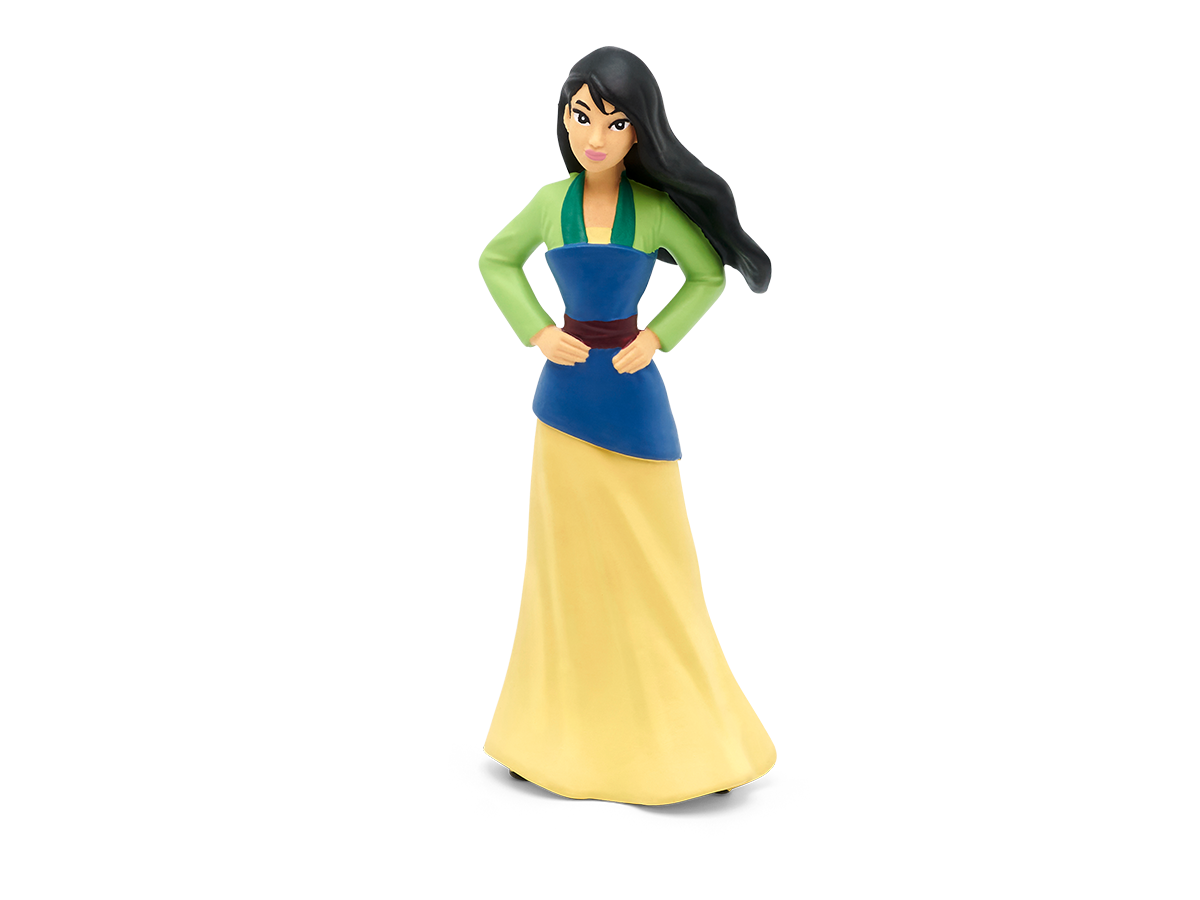 Disney Little Explorers Tonies Collection
Discover Disney's Contemporary Collection of Nemo, Mulan and Monsters Inc. Be transported in an awesome audio adventure with some of the most famous contemporary characters ever created.
Nemo
About 71% of the Earth's surface is covered by water…that's a big place to find one fish!
Finding Nemo is an unforgettable tale (unless you're Dory!) of a young clownfish with a desire to explore the ocean and a father's brave search for his son. On this fin-tastic adventure we meet many colourful and sofishticated characters and experience the ebb and flow of emoceans. But so you don't turtle-y clam up there's also four uplifting tunes to jig along to…shell we dance?!
Running time: approx. 31 minutes
Mulan
Join the adventures of legendary folk heroine Hua Mulan as she disguises herself as a male warrior and joins the Chinese military to prevent her sick father from being forced to enlist. Accompanied by her faithful dragon, Mushu, she helps ward off an invasion and falls in love along the way
Running time: approx. 30 minutes
Monsters Inc
In Monstropolis, best friends Sulley and Mike run the largest scare factory in the monster world and Sulley is one of its top scarers. Filled with a selection of songs and stories from the infamous Monsters Inc Disney - Pixar movie.
Running time: approx. 33 minutes
*Promo codes cannot be used on bundles
List of titles
Nemo
Sea Cruise
Fish School
Under the Waves
Fishin' Blues
Finding Nemo
Mulan
Honor to Us All
I'll Make a Man Out of You
A Girl Worth Fighting For
Reflection
Mulan
Monster Inc.
If I Didn't Have You
It's Our Job
Under the Bed
I Only Have Eye For You
Monsters, Inc.
Running Time
approx. 94 minutes
Accessories
Booklet, instructions
Note
WARNING! Not suitable for children under 36 months. Choking hazard. Small parts. 2.4 GHz Wi-Fi required. Partial returns not possible.