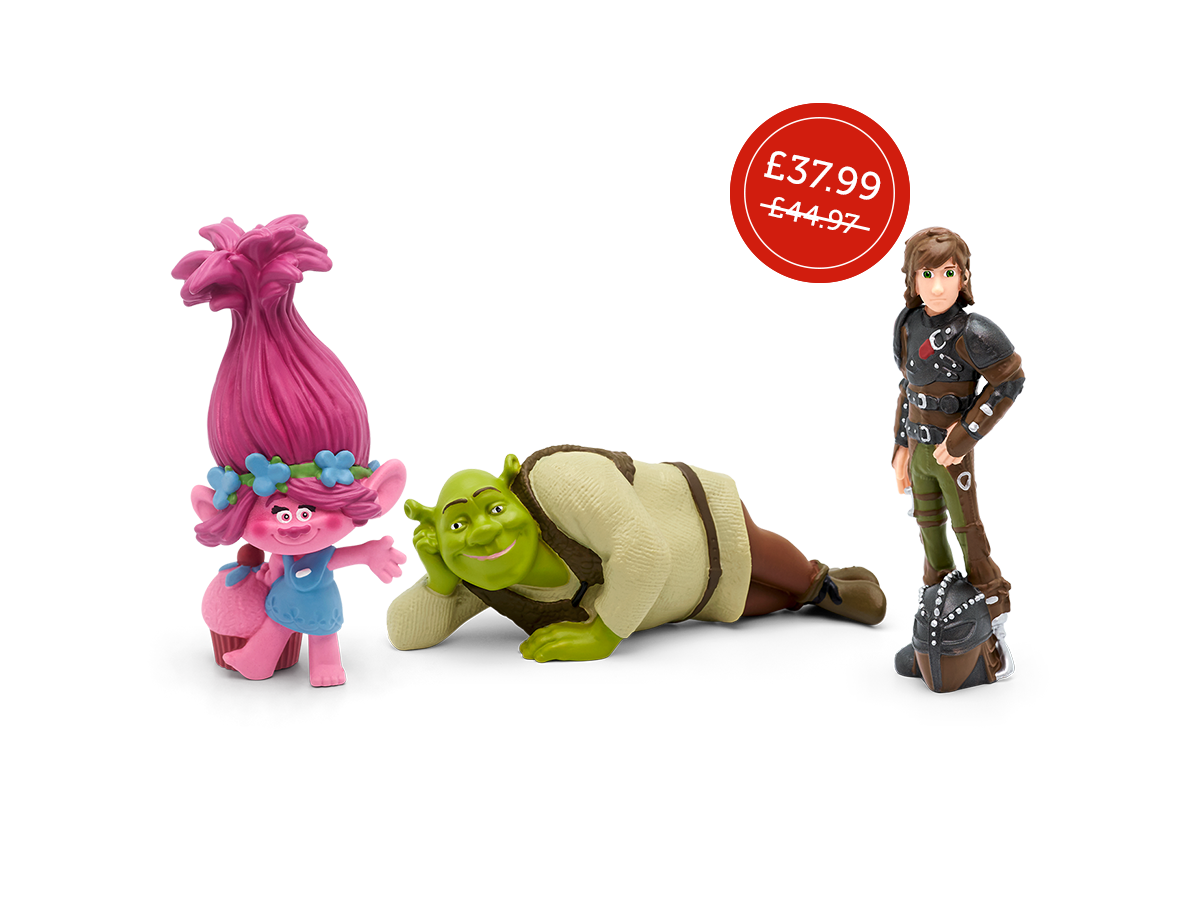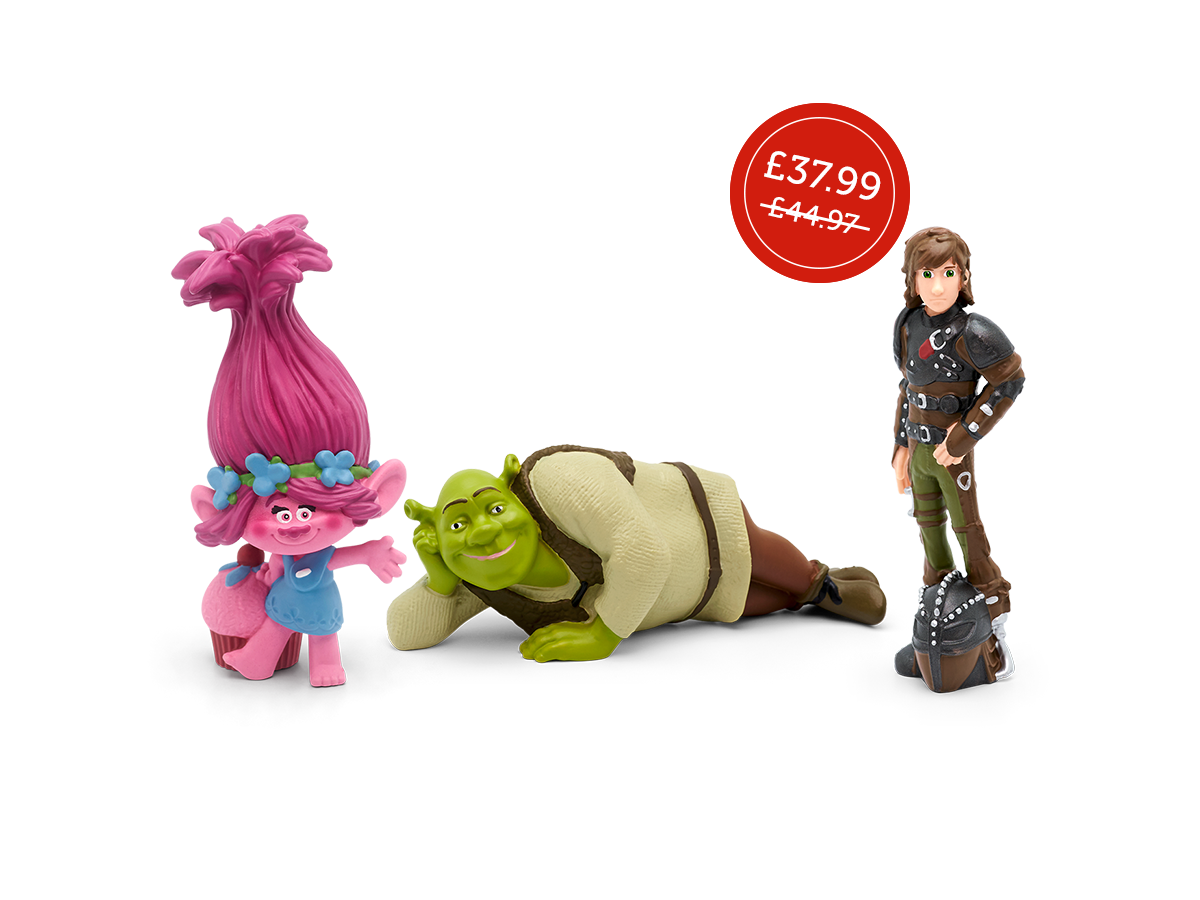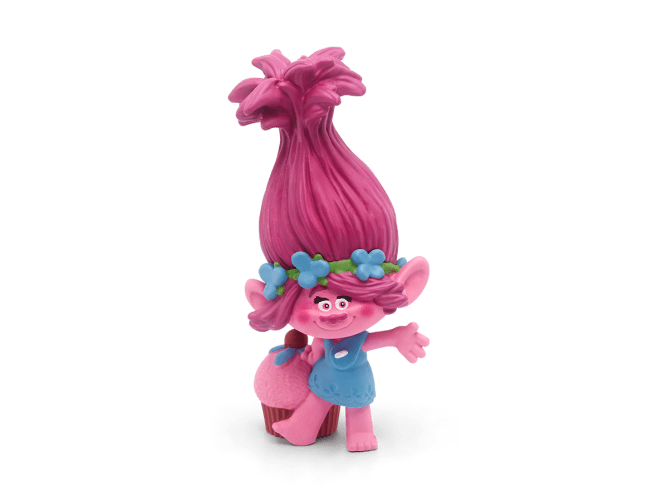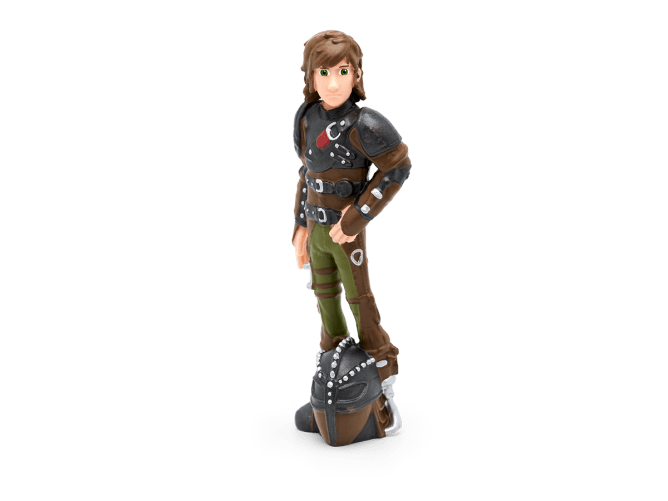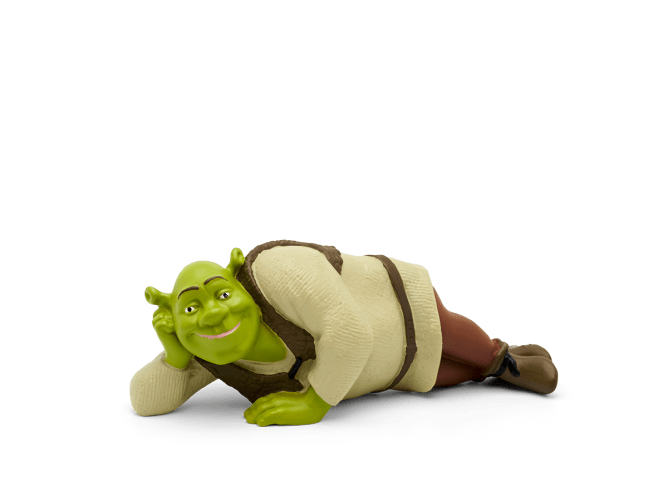 Dreamworks Collection
Dare to dream of adventure with this Dreamworks Tonie Collection. It is a brilliant bundle of feel-good fun featuring How to Train Your Dragon, Trolls and Shrek!
How to Train Your Dragon
Whoosh! Zoom! Zip! Join the adventures of young dragon trainer Hiccup and his loyal dragon companion Toothless on the island of Berk, the world's first dragon-Viking utopia. Experience the thrill of dragon racing, get to know the newest dragons and be dazzled by their unique powers as they battle ruthless dragon hunters.
Running time: approx. 35 minutes
Shrek
A grumpy ogre named Shrek finds his quiet swamp suddenly overrun with fairy tale creatures, banished from their kingdom by evil Lord Farquaad. In order to get his land back, Shrek agrees to rescue Princess Fiona from a fire-breathing dragon.
With the help of a fast-talking donkey, Shrek sets out on his quest, encountering much more than he bargained for along the way.
Running time: approx. 90 minutes
Trolls
Follow the upbeat and hair-raising adventures of Poppy, Branch and the rest of the residents of Troll Village as they keep the party going in their forest. An uplifting tale full of music and heart, Trolls are tiny creatures living their best lives, as they sing, dance and hug all day long.
All content has been recorded exclusively for tonies® and is based on the exciting new TV series, Trolls: The Beat Goes On!
Running time: approx. 35 minutes
*Promo codes cannot be used on bundles
Running Time
approx. 160 minutes
Accessories
Booklet, instructions
Note
WARNING! Not suitable for children under 36 months. Choking hazard. Small parts. 2.4 GHz Wi-Fi required. Partial returns not possible.