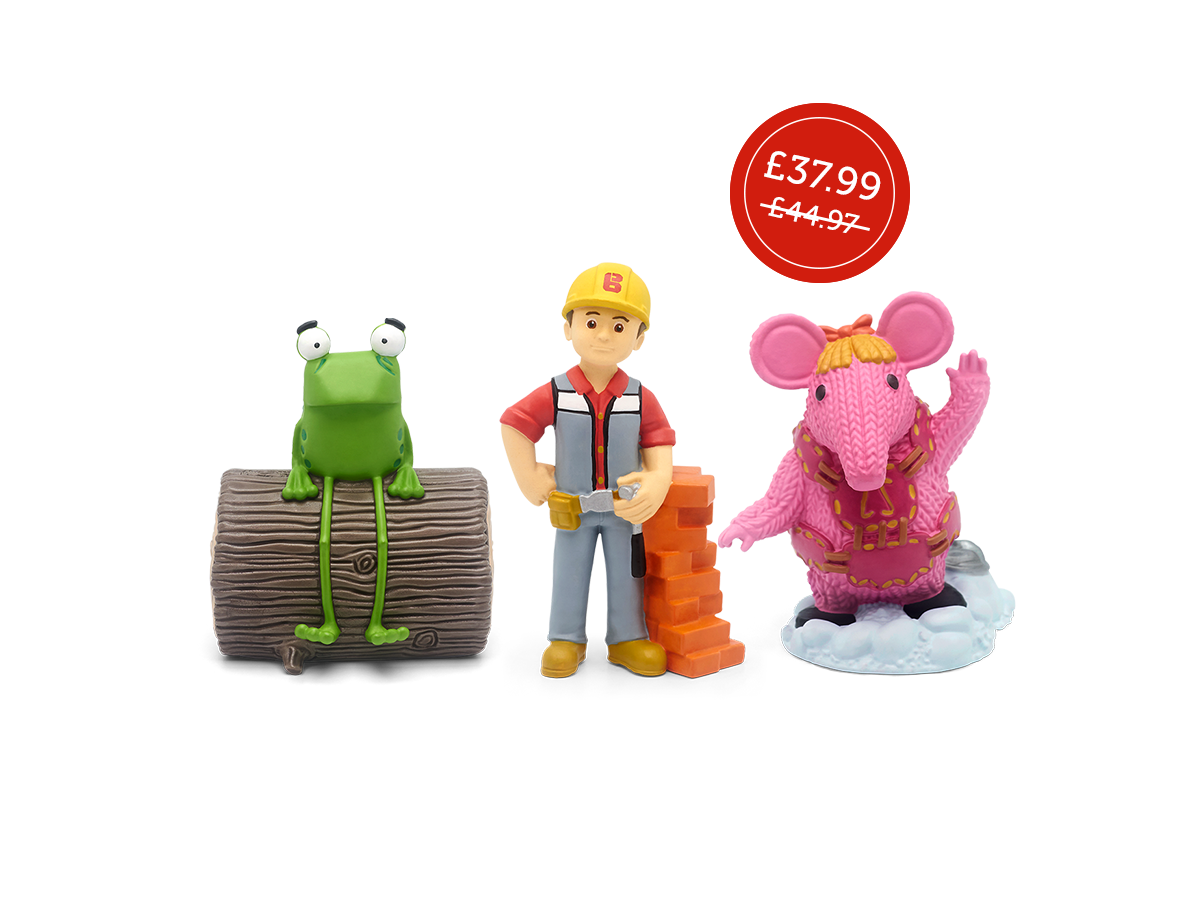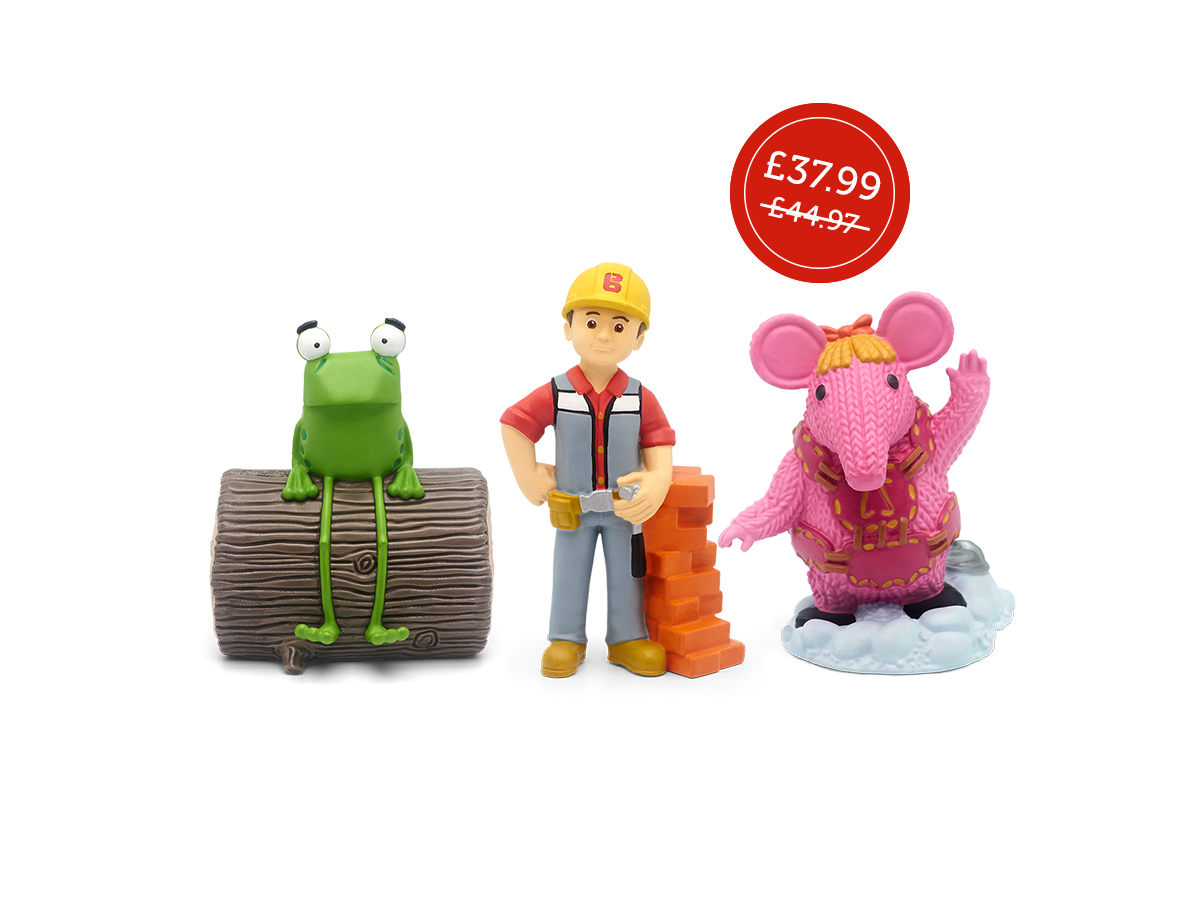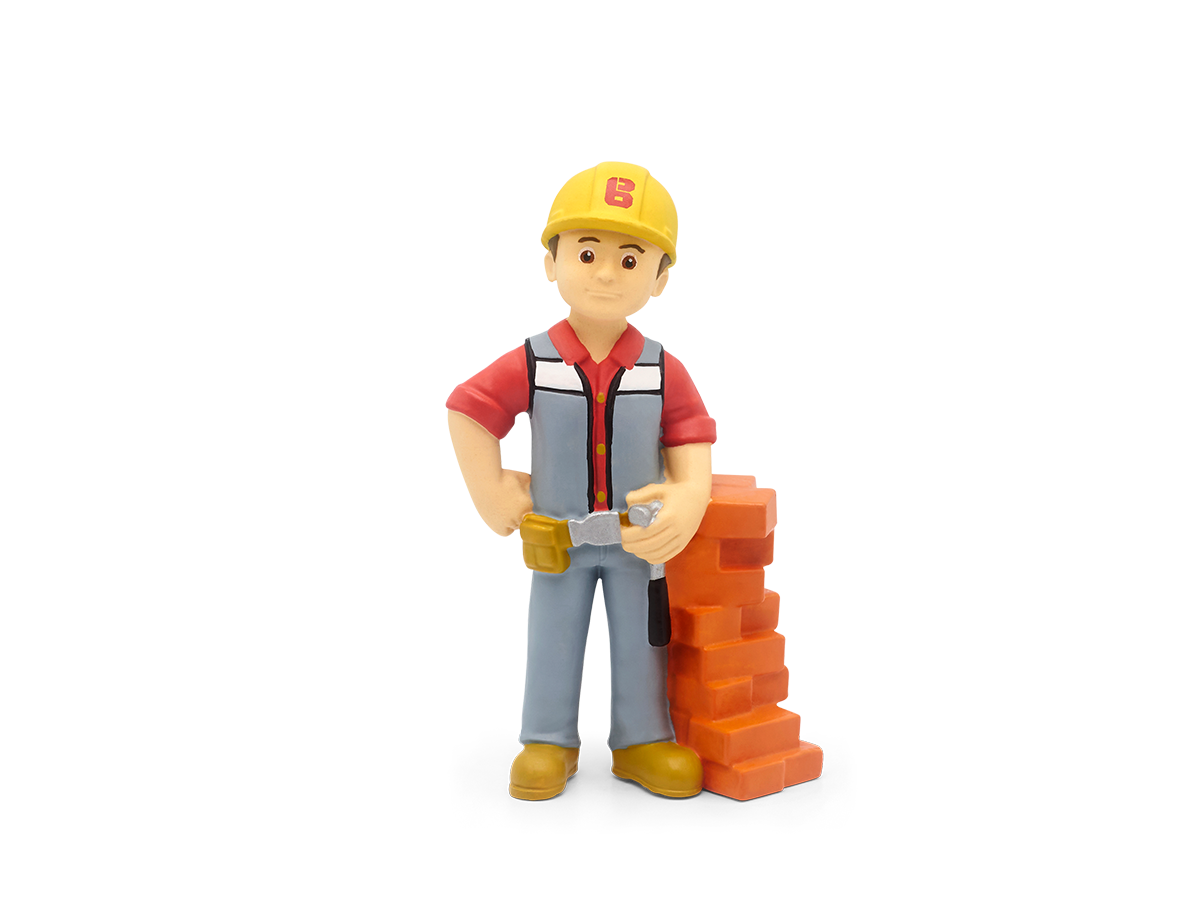 Preschool Classics Tonie Collection
Press play on the Pre-School Story Collection 1 and explore the wonderful worlds of the Clangers, Bob the Builder and Oi Frog.
Clangers
Narrated by Michael Palin, the Clangers are unique, imaginary creatures living on a tiny blue planet somewhere out in space. Follow the Clangers into misadventure as their inquisitive nature brings them face to face with other unlikely creatures.
Running time: approx. 66 minutes
Bob the Builder
Get ready for some brilliant adventures with Bob and his team, Wendy, Scoop and Lofty! Bob the Builder teaches about teamwork, collaboration and always asks his team, "Can we fix it?" to which they reply, "Yes we can!".
Running time: approx. 60 minutes
Oi Frog
Join Frog and his friends as they figure out the rules of sitting through the power of rhyme. Jam-packed with silliness, animals and read by comedian David Mitchell, each story will have children and adults roaring with laughter.
Running time: approx. 35 minutes
*Promo codes cannot be used on bundles
List of titles
Clangers
The Golden Planet
The Lost Notes
Home Sweet Hoot
The Giant Planet
Baby Soup Clanger
The Singing Asteroid
Bob the Builder
The Big Bang
Sky-High Scoop
Wendy's Surprise
Lofty Lets Loose
Fly Away Ghost
Oi Frog!
Oi Dog!
Oi Cat!
Oi Duck-billed Platypus!
Oi Puppies!
Oi Aardvark!
Running Time
approx. 161 minutes
Accessories
Booklet, instructions
Note
WARNING! Not suitable for children under 36 months. Choking hazard. Small parts. 2.4 GHz Wi-Fi required. Partial returns not possible.