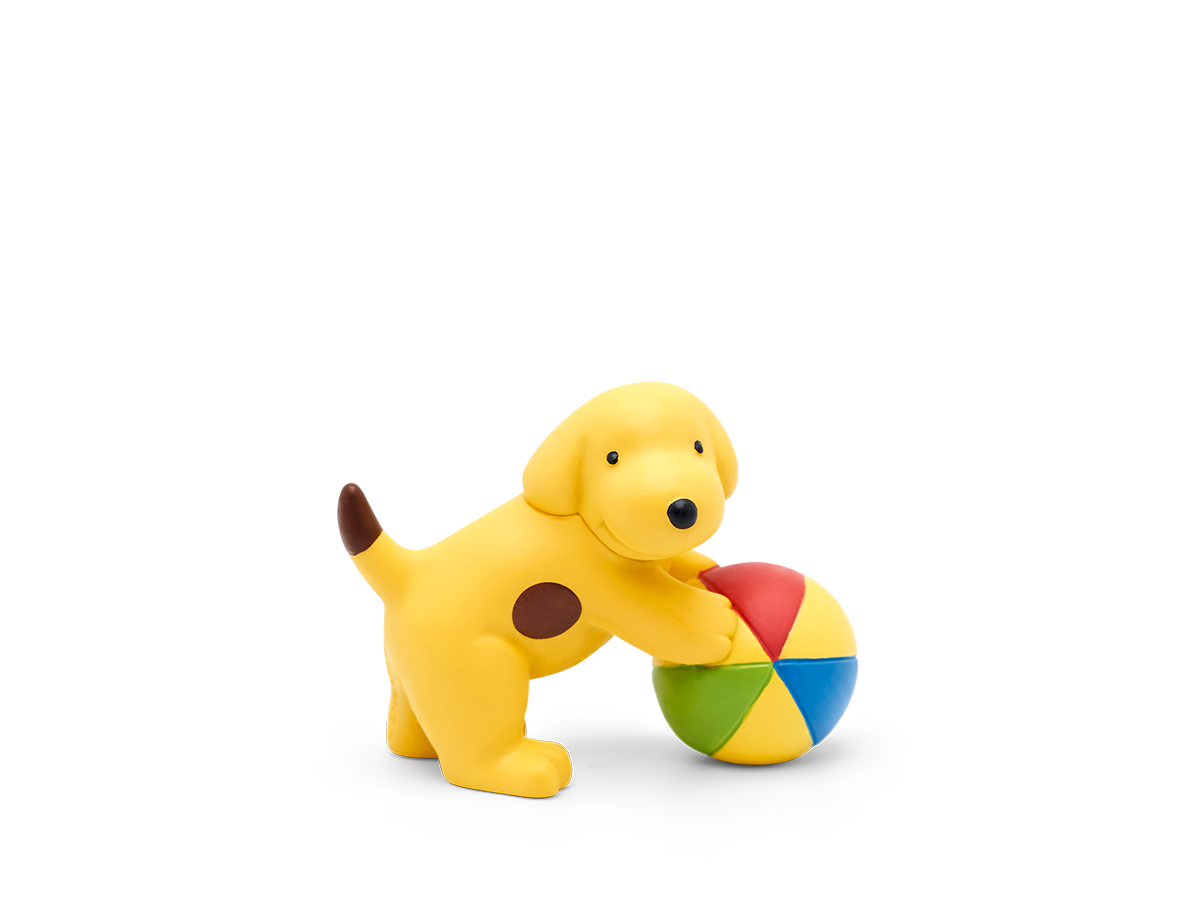 Tiny Tots Tales Tonie Collection
Tune in to the Pre-School Story Collection 2 and discover the delights of Miffy, Spot and Masha and the Bear.
Miffy
The young bunny Miffy is adventurous and loves learning about the world around her with best friends Grunty and Melanie. In ten small and big adventures Miffy and her friends learn to cope with difficult situations and discover new things. Many of us will remember Miffy from our own childhoods, and now she is here to be a part of the next generation of little ones too.
Running time: approx. 76 minutes
Spot
A Spring collection of ten classic Spot tales brought to life in audio! Join the mischievous puppy, Spot, once again as he embarks on more adventures with all his friends. A spring full of dressing up, playing together and making mess!
Running time: approx. 30 minutes
Masha and the Bear
Follow the forest adventures of a curious little girl named Masha and her caring friend the retired circus bear. Masha and the Bear is a funny and entertaining story about friendship, based loosely on a Russian fairy tale.
Running time: approx. 33 minutes
*Promo codes cannot be used on bundles
List of titles
Miffy Song
Miffy and the Puddles
Miffy and the Dragon
Miffy and the Bird
Miffy the Farmer
Miffy and the Tennis Match
Miffy the Fairy
Grunty's Ballet Lesson
Miffy and the Leaves
Miffy's Camping Adventure
Miffy's Go-Cart
Happy Birthday Spot
Spot's New Game
Spot Tidies Up
Spot's Band
Spot Dresses Up
Spot's Horse
Spot's Tent
Spot's Favourite Toy
Spot's Show and Tell
Spot Plays Hide-and-Seek
Song of Jams
Red Riding Hood
Song About Cleanliness
By the Pike's Wish
Song of Three Wishes
The Wolf and the Seven Young Kids
Coming Home Song
Lullaby Song
Running Time
approx. 133 minutes
Accessories
Booklet, instructions
Note
WARNING! Not suitable for children under 36 months. Choking hazard. Small parts. 2.4 GHz Wi-Fi required. Partial returns not possible.