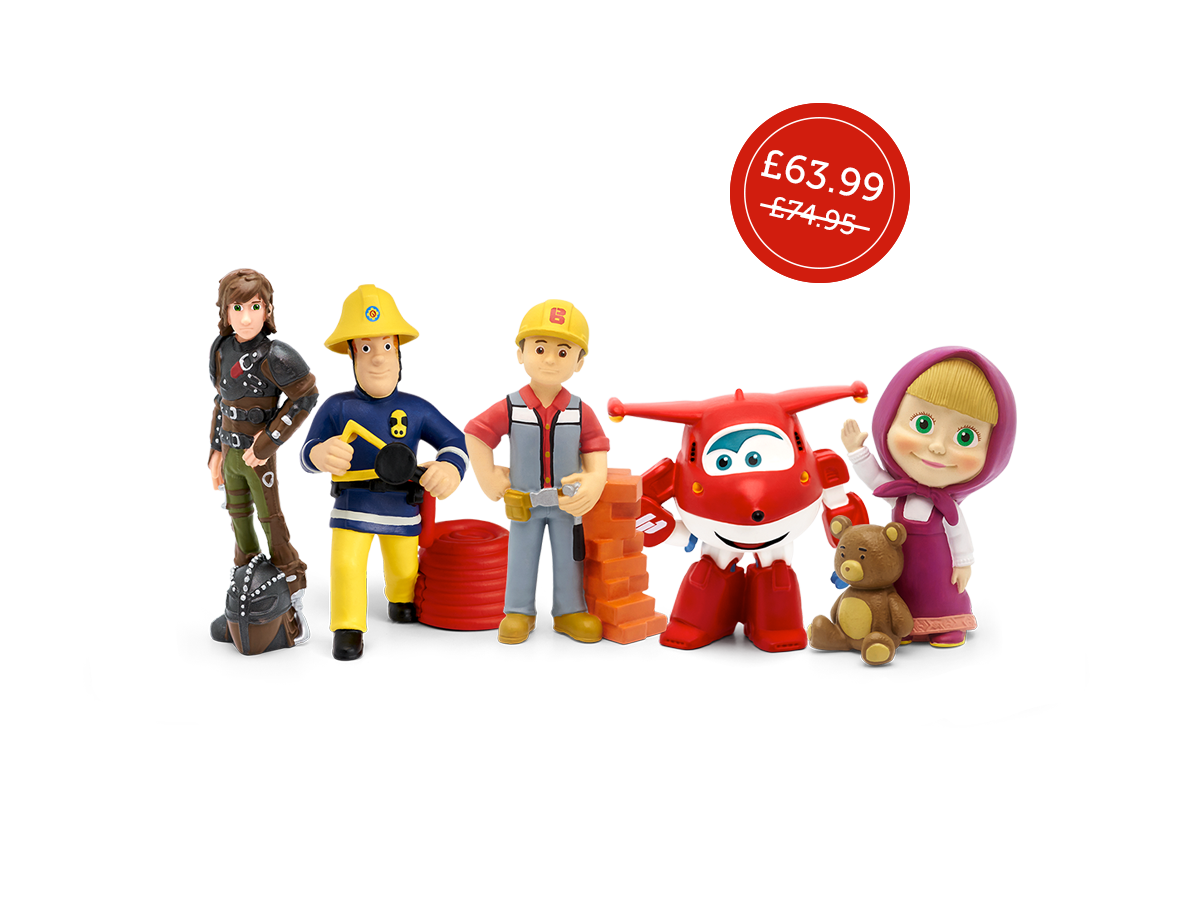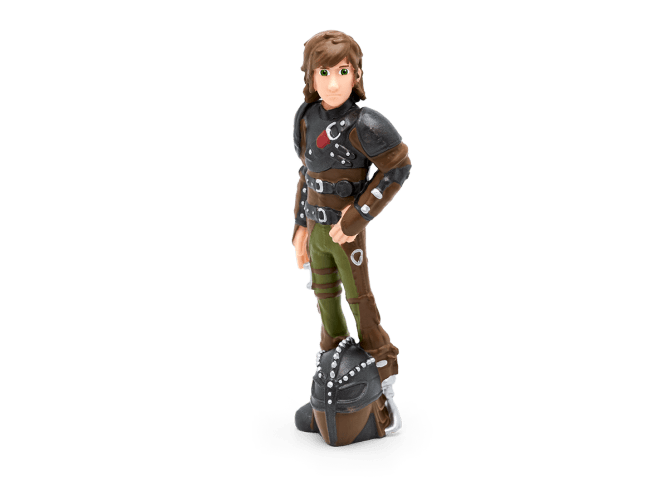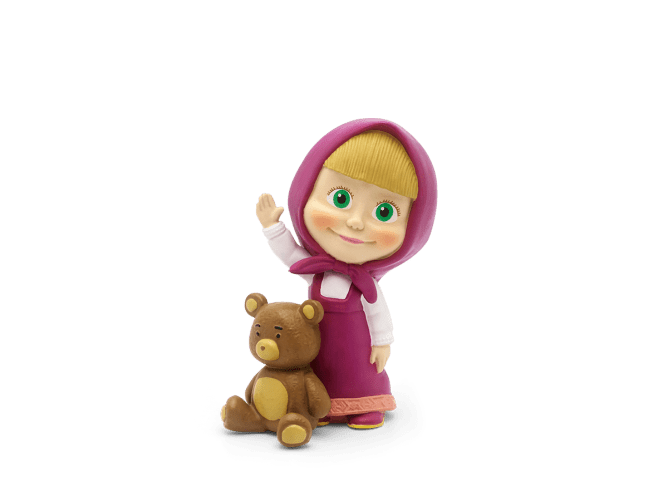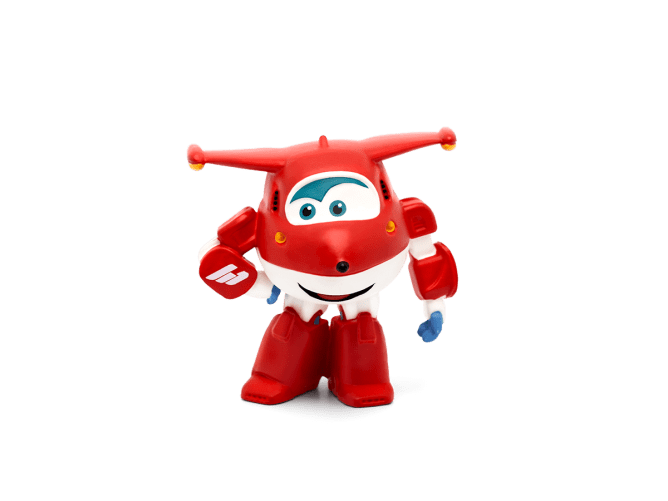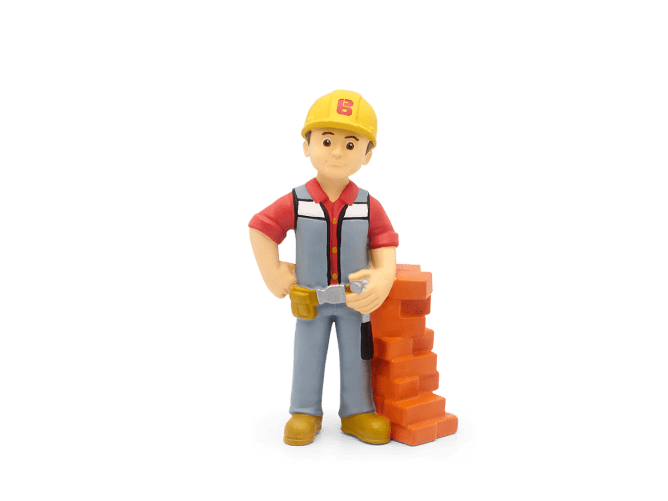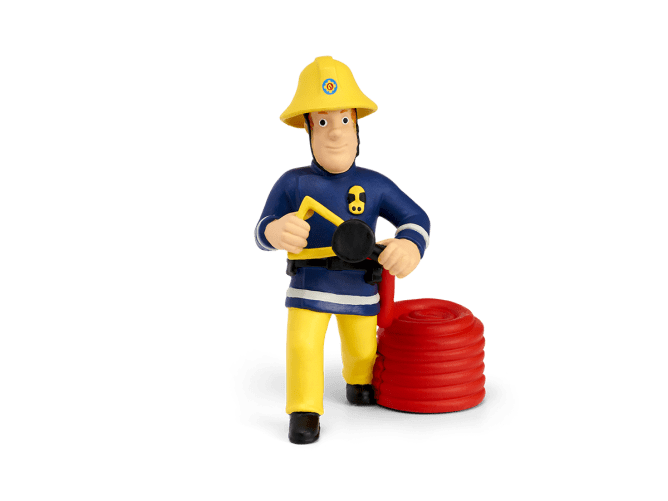 TV Favourites Tonies Collection
Discover the timeless charm of the very best of kids' TV with this TV Favourites Collection. It includes all-time favourites including Bob the Builder, Super Wings, How to Train Your Dragon, Masha the Bear and Fireman Sam!
Super Wings
Happy-go-lucky jet plane Jett is on a quest to deliver packages to children around the world. Jett is accompanied by Super Wings, a heroic group of airplanes that transform into robots to overcome the challenges that arise within every adventure, teaching problem-solving skills and the importance of cultural diversity.
Running time: approx. 72 minutes
Bob the Builder
Get ready for some brilliant adventures with Bob and his team, Wendy, Scoop and Lofty!
Bob the Builder teaches about teamwork, collaboration and always asks his team, "Can we fix it?" to which they reply, "Yes we can!".
Reader: Natalie Casey
Running time: approx. 60 minutes
Fireman Sam
Fireman Sam to the rescue! The ultimate hero next door is now available for your Toniebox!
For over 30 years the brave Fireman Sam has been racing to the rescue in Pontypandy village. The top-rated television series is loved by children in more than 155 countries - and thanks to the Toniebox can now even be enjoyed screenless.
On this Tonie you will find 5 of the most popular episodes featuring the annual Pontypandy Cheese Roll Challenge, a contest for the most talented pet, a surprise involving a garden makeover, a very exciting day off and a barbecue out of control. Exciting audio fun for little firefighters guaranteed!
Reader: Tim Bain, Miranda Larson, Adam Long, Simon Nicholson
Running time: approx. 70 minutes
How to Train Your Dragon
Whoosh! Zoom! Zip! Join the adventures of young dragon trainer Hiccup and his loyal dragon companion Toothless on the island of Berk, the world's first dragon-Viking utopia. Experience the thrill of dragon racing, get to know the newest dragons and be dazzled by their unique powers as they battle ruthless dragon hunters.
Running time: approx. 35 minutes
Masha and the Bear
Follow the forest adventures of a curious little girl named Masha and her caring friend the retired circus bear. Masha and the Bear is a funny and entertaining story about friendship, based loosely on a Russian fairy tale.
Running time: approx. 33 minutes
*Promo codes cannot be used on bundles
List of titles
Superwings
Whale Tale
Baursaki Blast-Off
Shark Surf Surprise
Noah's Dinosaur Eggs
Save World Aircraft
Bob the builder
The Big Bang
Sky-High Scoop
Wendy's Surprise
Lofty Lets Loose
Fly Away Ghost
Fireman Sam
Wild Cheese Chase
Troubled Waters
Pontypandy Heatwave
Pest in Show
Garden Force
How to train a dragon
What Flies Beneath
Dragon Race
Meet the New Dragons
Homecoming
Masha & the Bear
Song of Jams
Red Riding Hood
Song About Cleanliness
By the Pike's Wish
Song of Three Wishes
The Wolf and the Seven Young Kids
Coming Home Song
Lullaby Song
Running Time
approx. 268 minutes
Accessories
Booklet, instructions
Note
WARNING! Not suitable for children under 36 months. Choking hazard. Small parts. 2.4 GHz Wi-Fi required. Partial returns not possible.