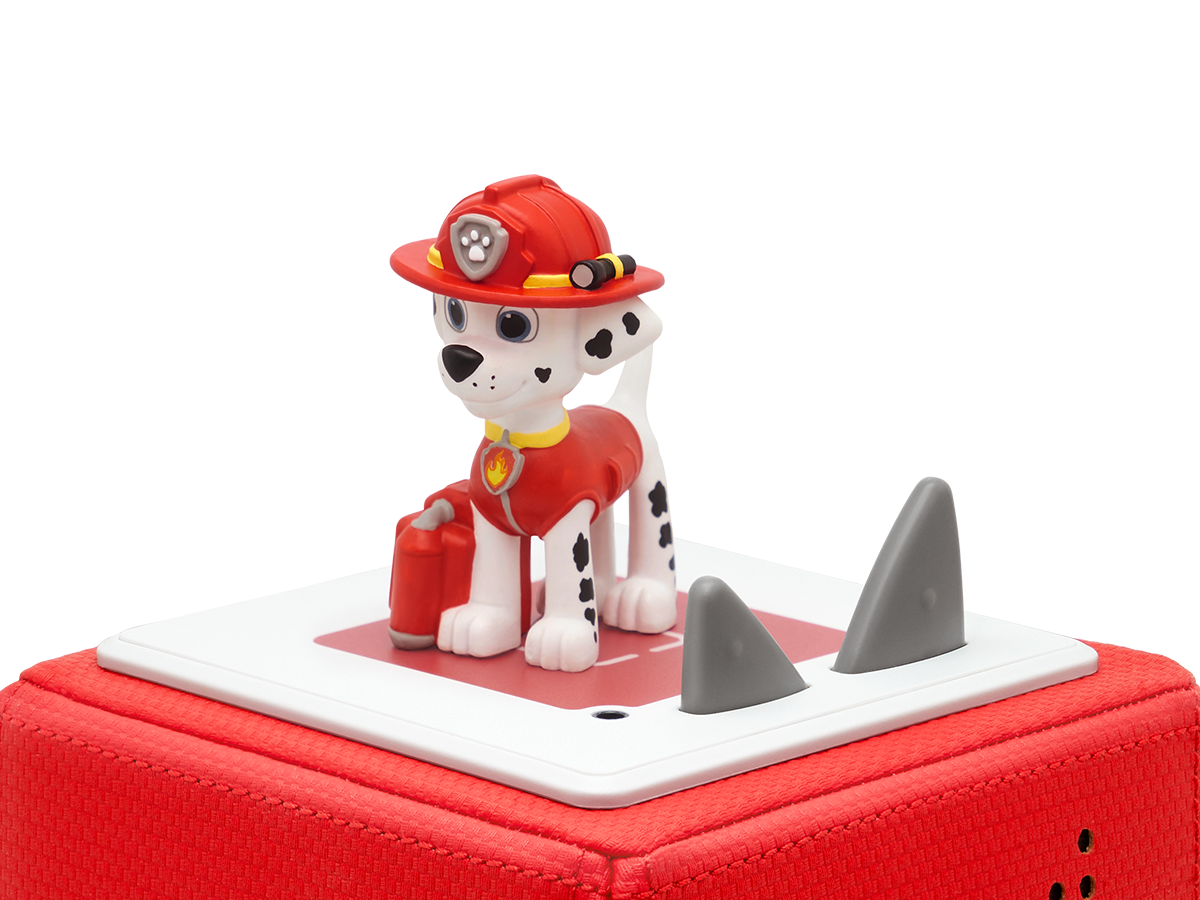 Welcome to Adventure Bay, the home of six heroic pups: Marshall, Rubble, Chase, Rocky, Zuma and Skye. Led by a young boy named Ryder, the PAW Patrol use their unique blend of skills to work together on high-stake rescue missions to protect the Adventure Bay community.
List of titles
1–10 Pups Find a Genie
11–18 Pups Save a Tightrope Walker
19–27 Pups Save a Goldrush
28–35 Pups Save the PAW Patroller
Running Time
approx. 54 minutes
Note
WARNING! Not suitable for children under 36 months. Choking hazard. Small parts. Toniebox required for use. Wi-Fi connection required for initial setup.